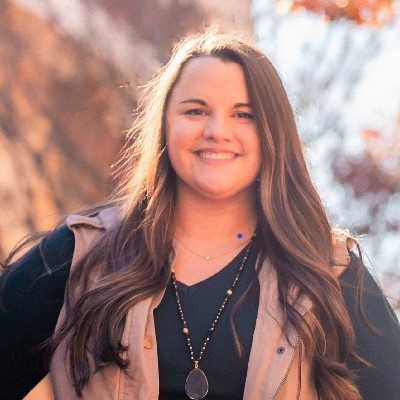 Kali recently completed her Master of Science in Accounting from East Carolina University. In addition to her MSA, Kali also received her bachelor's degree in business with a concentration in accounting from East Carolina University. Kali has held several jobs in the accounting field, most recently completing an internship with ThermoFisher Scientific's finance department. Her roles at Warren Accounting Group include bookkeeping, payroll, filing tax returns, and managing the office's social media account.
Kali grew up in Pinetops and currently lives in Macclesfield with her husband, Matt, and their two cats. She aspires to be a Certified Public Accountant and plans to sit for the exam soon. When Kali is not working or studying, she enjoys spending time with her family, baking, and traveling.
Since choosing her career in accounting, Kali has aspired to help clients with their financial and tax needs. She enjoys doing this in a community where she grew up!